Human centred songwriting
You want to plan out your song  
You want to make sure you are writing for other people and their needs.
This is the Song Planning Canvas. 
What it's for 
How to download it
How to use it
Licensing and usage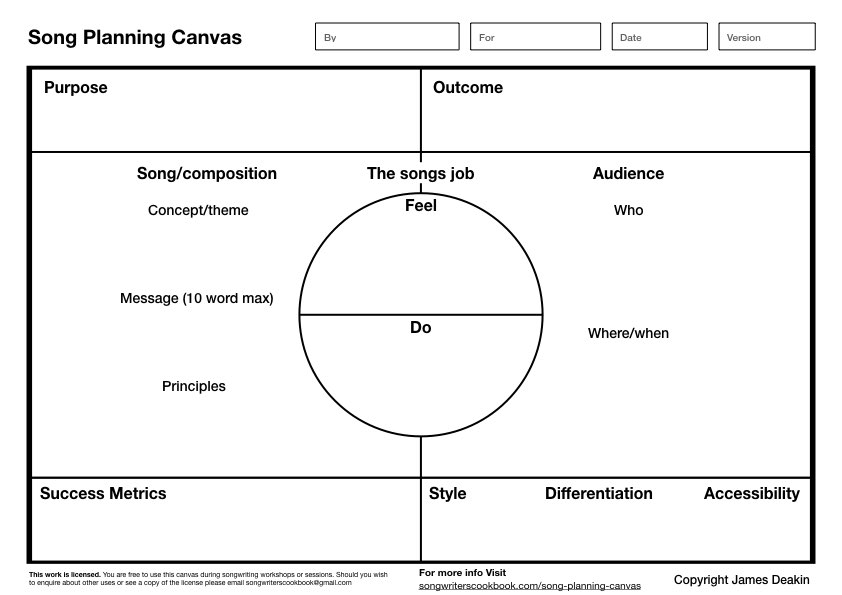 Now you have explored melodic differentiation take a look at making change using rhythm, harmony and lyrics.